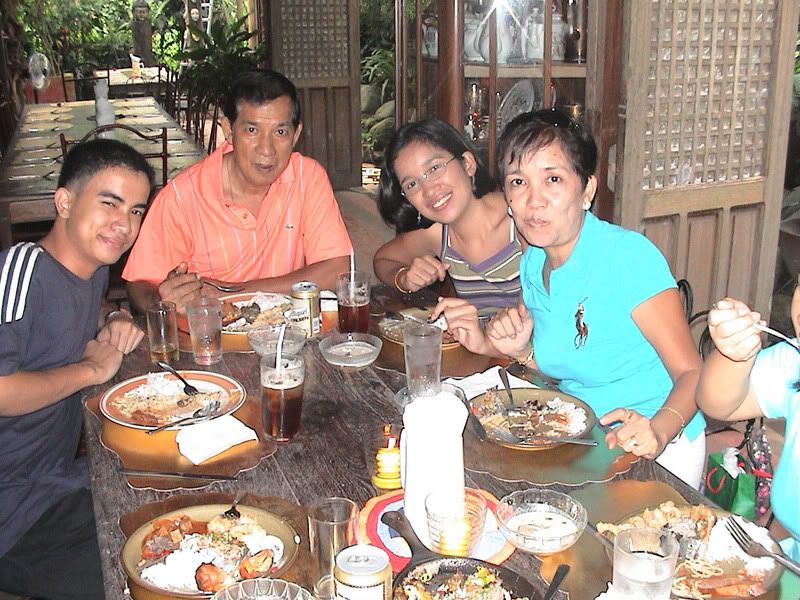 For father's day, we were invited by tita gina to have lunch in san pablo's kusina salud, owned by patis tesoro's family. i had heard a lot about it from anton's blog and i really wish we could have taken our balikbayan relatives on the viaje del sol experience...the buffet was ok, the best dish was the flavorful lengua. the thai soup was just toooo spicy to even sip! we then went around the eclectically designed property which included a shop and ukay -ukay which even sold cassette tapes, romance novels and old sunscreen (di ba may expiry yun?) i think they were taking the saying
"one man's trash is another man's treasure"
to the extreme.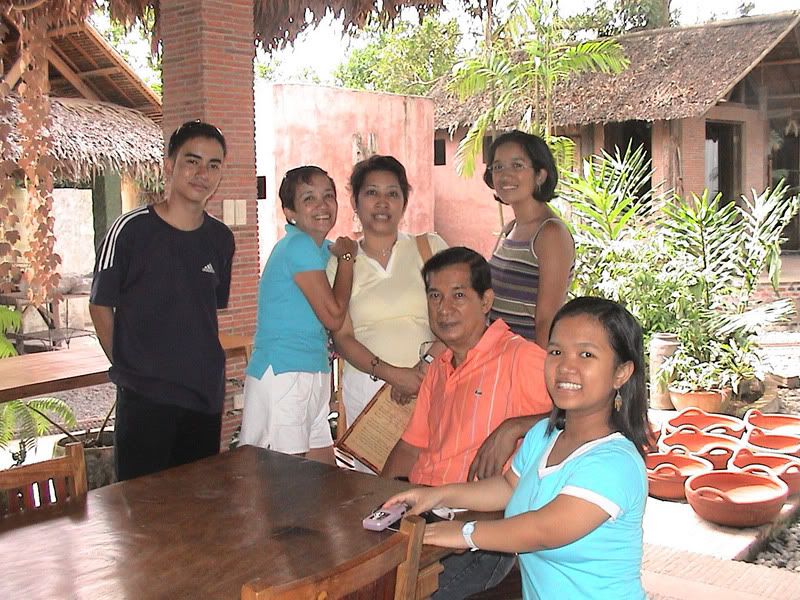 we then went to ugu bigyan's house in quezon which was an expansive area of brick and wood and pottery. we weren't even sure the owners were accepting visitors. we just went in and went around as we pleased. we admired the open-air structures that probably serve as function halls for receptions and pottery seminars. there were even rooms for guests that were left open to the public and i felt a little sorry for the poor bloke who would sleep there later because so many people must have come by that room and try out his bed. such is the filipino concept of privacy, (
there is no privacy
)heehee.