We decided to go to Lucena before Nov.1 to avoid the horrendous holiday traffic jams that would surely clog all roads to the provinces. Tita Gina prepared a sumptuous feast for us at her home. We had steamed crabs, shrimps, mussels, grilled fish and buko pandan, too!
I gave Dana the much delayed DVD of her 16th birthday celebration which she liked, even though there were scenes which she said she didn't want to see again! Ah, young love!heehee!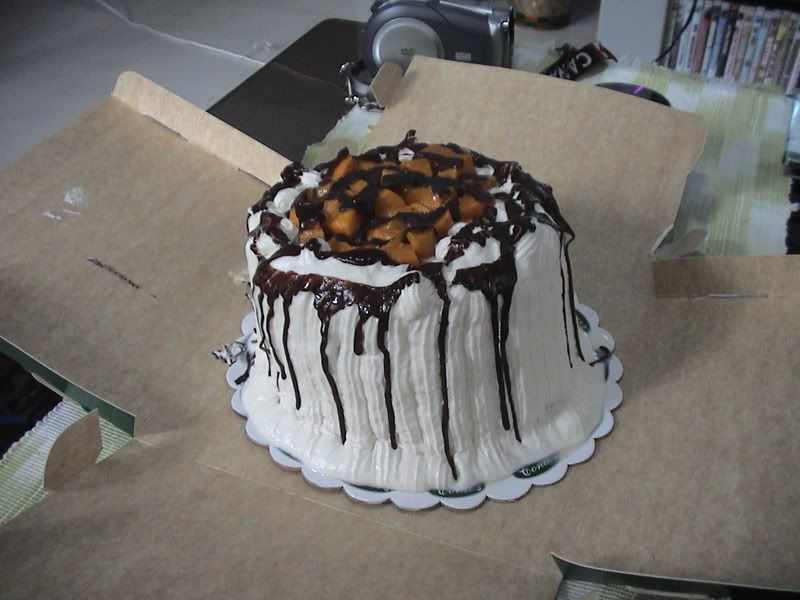 We also brought a cake from Conti's, a mini-Mango Bravo which almost melted as it couldn't fit inside the freezer. It was still delicious, though.
Oh, and we also got the pasalubong that Tito Nonong and Tito Alan sent us. Got a cool pair of adidas sneakers and a Clark Kent/Superman figure! Yay!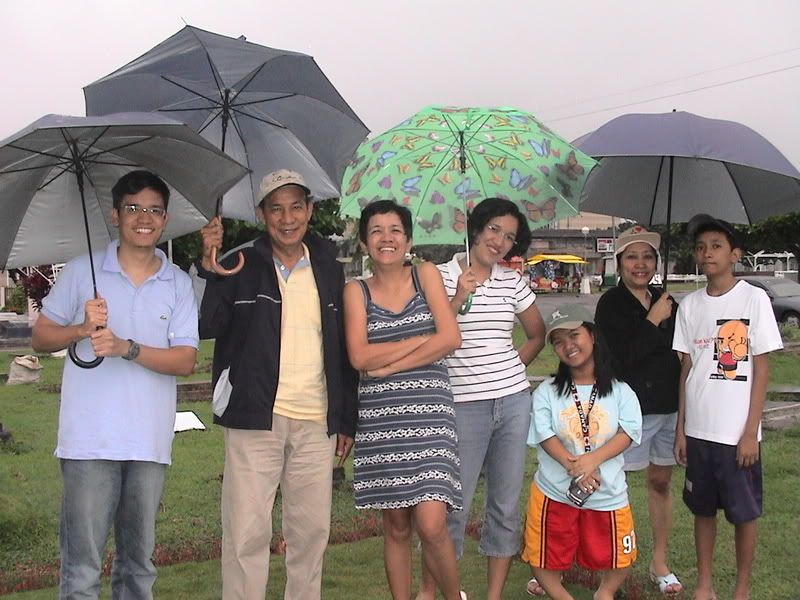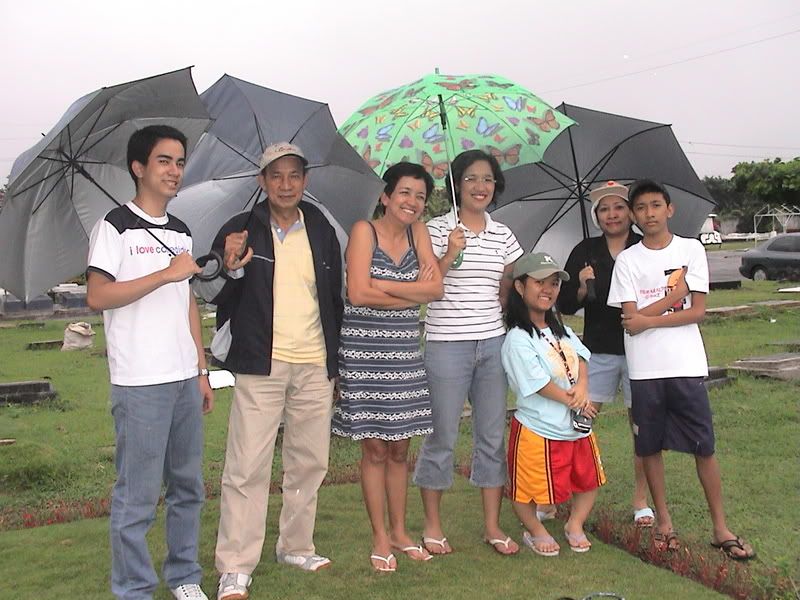 Everybody:

You can stand under my umbrella-ella-ella-ella...
After merienda, we went to Wowo's grave to pray although we were shivering from the rain and the chilly wind that blew through the cemetery. Brrr!


Then we were on our way home and instead of going to our usual dinner place, Leslie's, we tried out Rose and Grace, a cafeteria-style resto that also had a kiosk inside. We ordered the bulalo and fried tawilis and loved how quick the service was and more importantly, how cheap the food was(Around P500+ for a hungry family of 5!) And we could have all the bulalo soup we wanted ! Sorry, Leslie's, Rose and Grace resto is our new go-to place.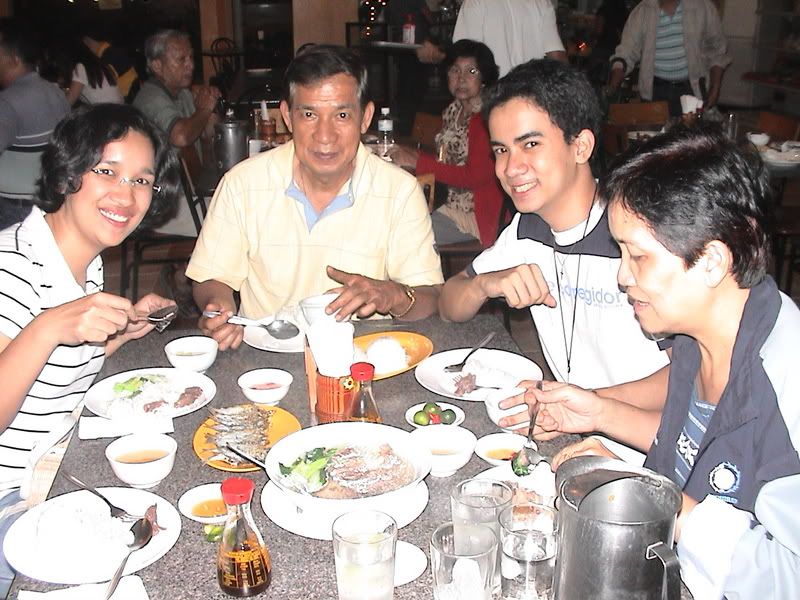 Sarap!